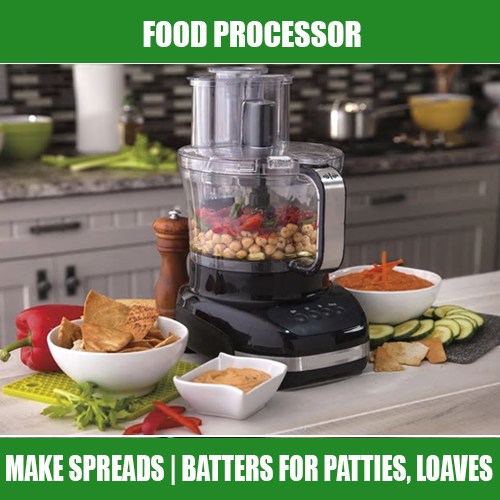 I have to admit, my old Cuisinart Food processor is one the most important tools I've ever owned as a chef, in the restaurant as well as at home. There are SO MANY dishes that aren't as easy to make without one. A blender is another very important tool but can only...

AN ELECTRIC JOURNEY GIVE-A-WAY PRIZE PACKAGE
SIGN UP TO WIN AN ELECTRIC JOURNEY GIVE-A-WAY PACKAGE! WIN AN ELECTRIC JOURNEY ECOURSE, ONE-ON-ONE ONLINE COACHING SESSION, 15 ALKALINE HERBS, 2 COOKBOOKS, A CUISINART FOOD PROCESSOR & A HOT LOGIC PERSONAL PORTABLE OVEN. WE WANT TO SEE YOU BECOME YOUR HEALTHIEST SELF! WINNER WILL BE ANNOUNCED ON FRIDAY, JULY 21ST AT 7:00PM ON FACEBOOK LIVE!