BEYOND VEGAN COOKBOOK
ALKALINE RECIPES MADE WITH CHICKPEAS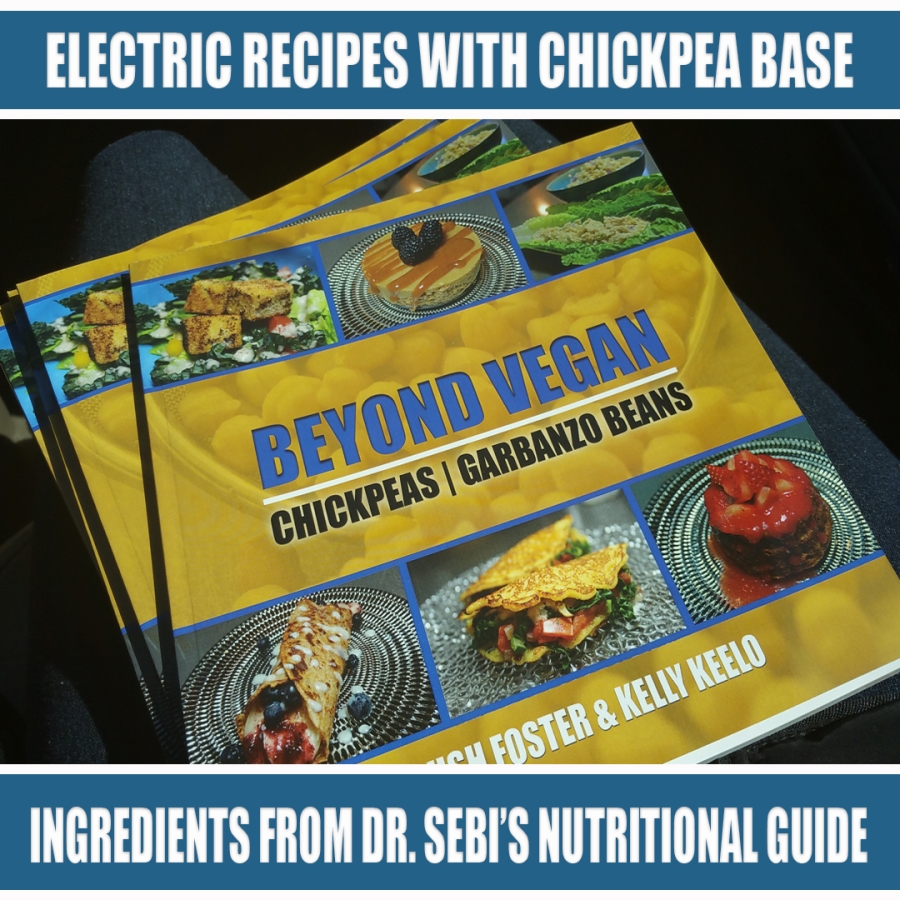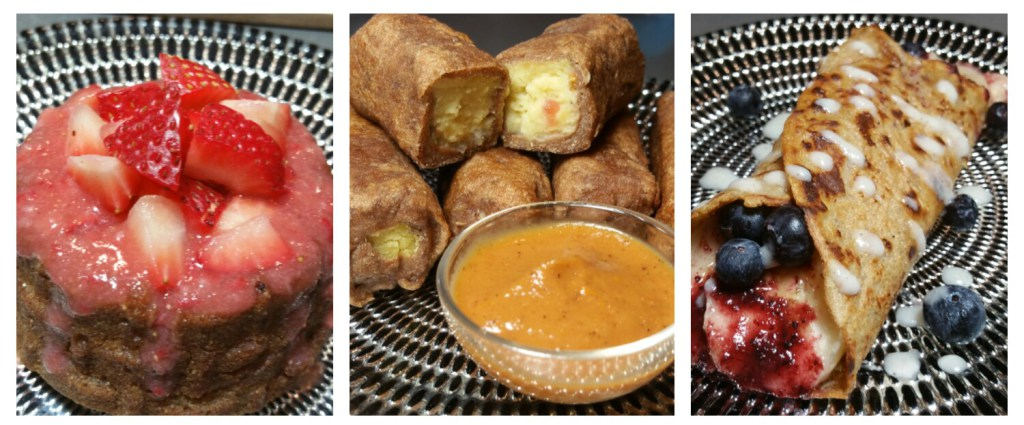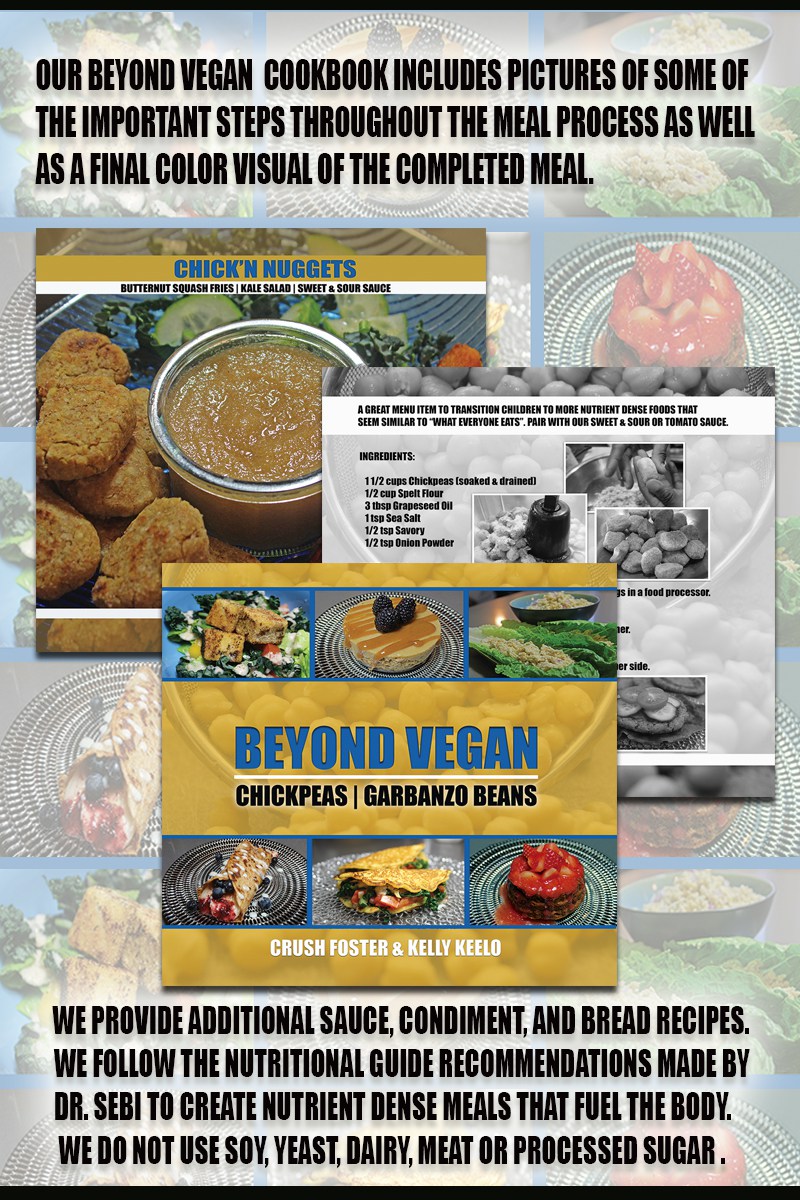 BEYOND VEGAN CHICKPEAS COOKBOOK
Beyond Vegan Chickpeas cookbook is the first in our cookbook series that shows you how to cook using healing foods that fuel the body and provide it the proper balanced alkaline environment to aid in self repair. The base recipe for this Beyond Vegan cookbook is chickpeas / garbanzo beans – you will be surprised and excited about all the wonderful foods derived from this versatile food staple.
We are foodies. We have created this cookbook to provide tasty meals that the whole family can enjoy. Being conscious of what you eat does not mean that you have to give up flavors and textures that you love. We know that just becoming a "vegan" doesn't mean that your menu consists of healing foods either. We are taking veganism one step further.
We give you step by step meal instruction using chickpeas as the base. Paired with fruit and vegetables, these recipes give you a meal complete with essential minerals derived from nutrient dense foods. You do not have to change your weekly menu, you simply have to change the ingredients that create those meals. Let us show you how.
It's a great cookbook especially for Vegans but Non Vegans will find it tasty too!
I am so excited to get in the kitchen and apply all of these recipes made from Chickpeas/ Garbanzo Beans. Thank you A Healthy Crush!