ALKALINE FOOD PREP
LEARN HOW TO PREP AN ALKALINE MENU
BEYOND VEGAN | FOOD PREP FOR HEALING
In the Beyond Vegan | Food Prep for Healing ebook , Chef Crush Foster shows you all the essential alkaline ingredient preparations necessary for a basic alkaline menu. He teaches you how to create easy to put together simple meals. You can also take those prepared ingredients and use them for more complex alkaline recipes.
Our Alkaline Eclectic community consists of people who want to eat food least detrimental to the body to help alleviate disease, obesity, join pain, menopause, diabetes and more. We created this eBook to show you how Chef Crush executes his weekly food prep. When your goal is to aid the body in self repair, its important to stay as consistent as possible to optimize your body's ability to heal. Food prepped and ready to put in a toaster oven makes mealtime a breeze.
This is a great download to pair with our guide the Mucus Free Food Detox which focuses on how to do a 1 week Nutritional Guide food fast. Interested in doing a full liquid based cleanse? You may want to check out our detoxing download, Minerals FAST.
This is a 90 page eBook with full color pictures.  Enjoy!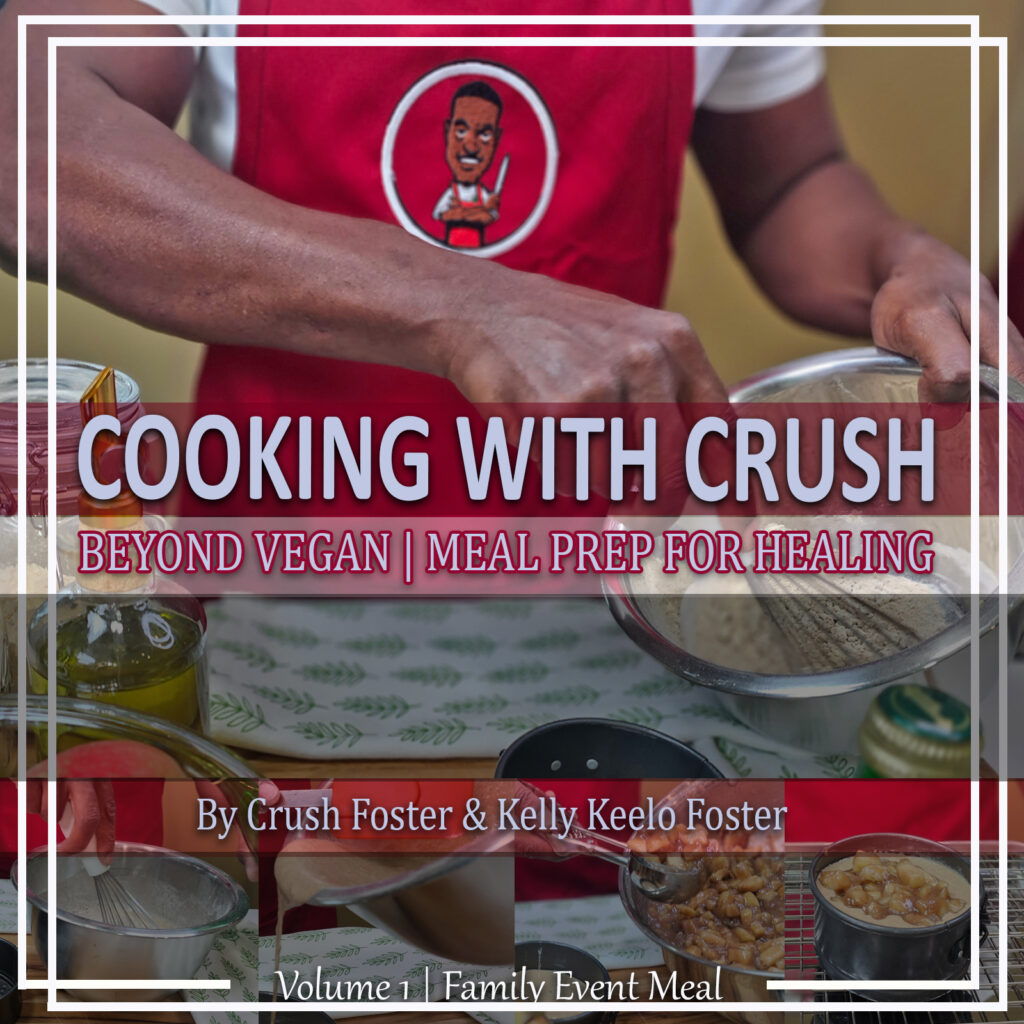 COOKING WITH CRUSH MEAL PREP FOR HEALING
Volume 1 – Family Event Meal
Cooking With Crush | Meal Prep for Healing is our latest mini eCourse. It caters to those who want to eat healthily and cater to family and friends' tastes, that are struggling to find easy-to-follow, affordable, and delicious meal prep options for social gatherings. You want to bring the healthiest dish to the party, because traditional fare often leaves you feeling guilty and bloated.
Cooking with Crush Meal Prep for Healing is the perfect solution. This plan includes an alkaline cookbook (eBook) and instructional videos that guide you step-by-step to make Chef Crush's 11 favorite event foods. You'll appreciate that he kept it simple, using easy-to-find ingredients from the Dr. Sebi Nutritional Guide.
It's a great cookbook especially for Vegans but Non Vegans will find it tasty too!
I am so excited to get in the kitchen and apply all of these recipes made from Chickpeas/ Garbanzo Beans. Thank you A Healthy Crush!