DR. SEBI
CREATOR OF THE AFRICAN BIO MINERAL BALANCE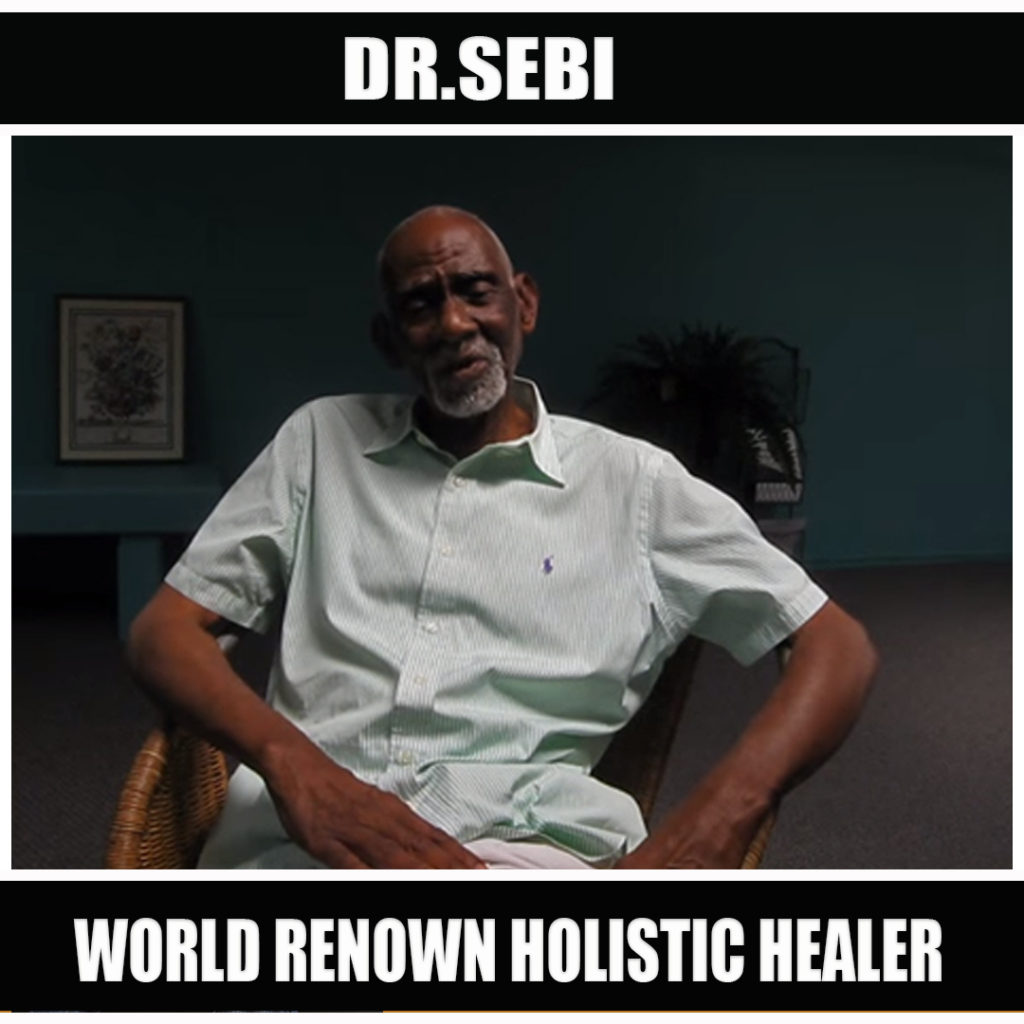 DR. SEBI was born Alfredo Bowman on November 26, 1933, in the village of Ilanga in Spanish Honduras. He was a self taught pathologist, herbalist, biochemist, and naturalist. He  studied and personally observed herbs in America, Latin America, Africa, and the Caribbean, and developed a unique approach to healing with herbs firmly rooted in over 30 years of practical experience called the African Bio Mineral Balance.
Sebi came to the United States as a self-educated man who was diagnosed with asthma, diabetes, impotency, and obesity. After unsuccessful treatments with conventional doctors, Sebi was lead to an herbalist in Mexico. Finding great healing success from all his ailments, he began creating natural vegetation cell food compounds geared for inter-cellular cleansing and the revitalization of all the cells that make up the human body.
Inspired by the personal healing experience and knowledge he gained, he began sharing the compounds with others, which gave birth to the USHA Research Institute, Dr. Sebi LLC, and the Usha Healing Village located in La Ceiba, Honduras.
DR. SEBI'S METHODOLOGY | According to Western medical research, diseases are a result of the host being infected with a "germ", "virus", or "bacteria". In their approach in treating these "infestations", inorganic, carcinogenic chemicals are employed. Our research immediately uncovers flaws in their premise through basic deductive reasoning. By consistently utilizing the same premise and methods, they have consistently yielded ineffective results. In essence, in the 400-year tradition of the European philosophy of medicine, their approach in treating disease has yet to produce any cures.
In contrast, as we examine the African approach to disease, it diametrically opposes the present Western approach. Specifically, the African Bio-mineral Balance refutes the germ/virus/bacteria premise. Our research reveals that all manifestation of disease finds it genesis when and where the mucous membrane has been compromised. For example, if there is excess mucous in the bronchial tubes, the disease is Bronchitis; if it is in the lungs, the disease is Pneumonia; in the pancreatic duct, it is Diabetes; in the joints Arthritis. All of the African Bio-mineral Balance compounds are comprised of natural plants; which means its constitution is of an alkaline nature.
This is important and instrumental in our success in reversing pathologies- because disease can only exist in an environment that is acid; thus it is inconsistent to utilize inorganic substances when treating disease because they are of an acid base. Only consistent use of natural botanical remedies will effectively cleanse and detoxify a diseased body, reversing it to its intended alkaline state.
– Dr. Sebi | Holistic Healer
Bio and Methodology from Dr. Sebi's website