A HEALTHY CRUSH ALKALINE COOKBOOKS
LEARN HOW TO DETOX, MEAL PREP, JOURNAL AND MORE
ALKALINE COOKBOOKS
Are you interested in transitioning into an alkaline food regime using alkaline cookbooks that follow Dr. Sebi's African Bio Mineral Balance Healing Methodology? Take a look at our high quality coffee table style books. Let us guide you on your path to a healthier you. Our first cookbook was self published in 2016. We live this lifestyle and can attest to its effectiveness in allowing the body to self heal. Our goal is to make healthy eating yummy while using foods least detrimental to the body.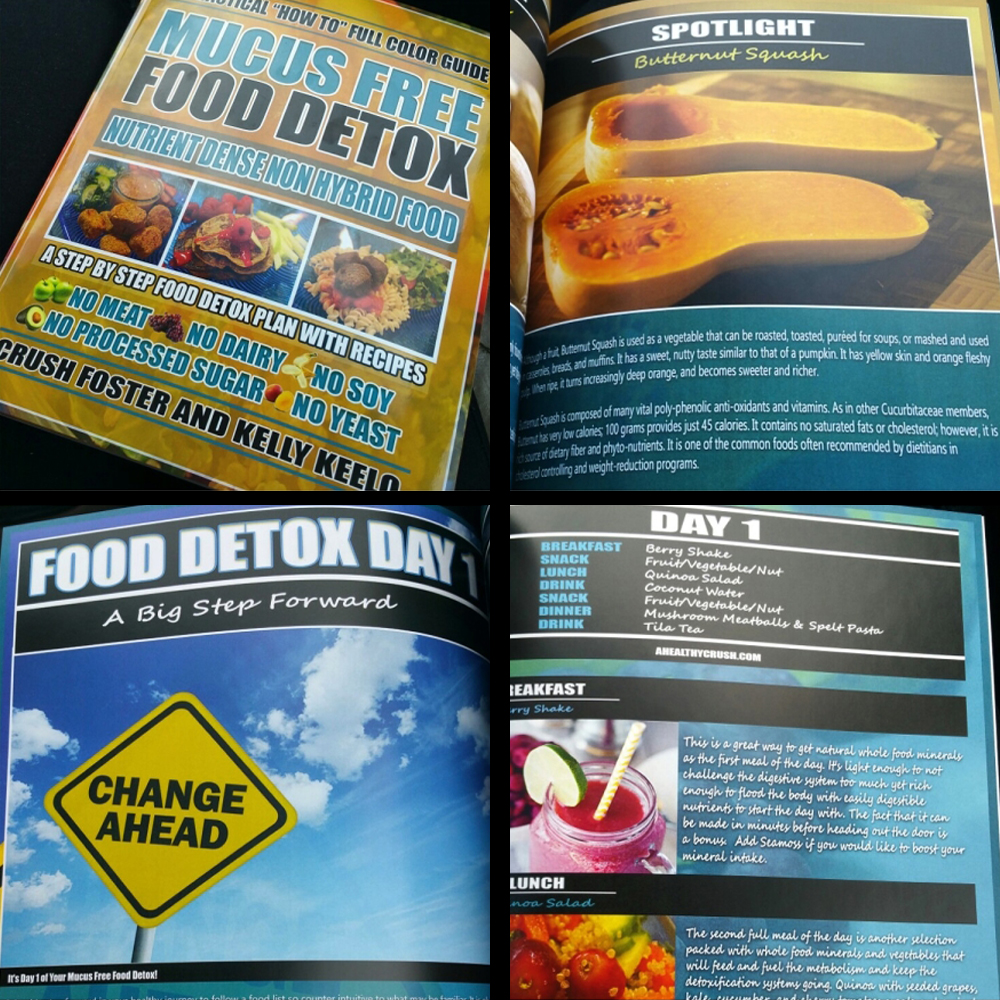 MUCUS FREE FOOD DETOX
Mucus Free Food Detox is the ultimate guide to achieving optimal health through food. You will enjoy a 7-day transition to a menu of least detrimental foods. This practical guide is the first of its kind, providing step-by-step instructions, recipes, meal prep suggestions, detox steps, and more, all in stunning full-color pages.
Using Dr. Sebi's Nutritional Guide, you'll learn how to eat to live, not just survive. Our guide contains easy-to-read charts, a comprehensive shopping list, and a food calendar to make your transition to a healthier lifestyle simple and seamless.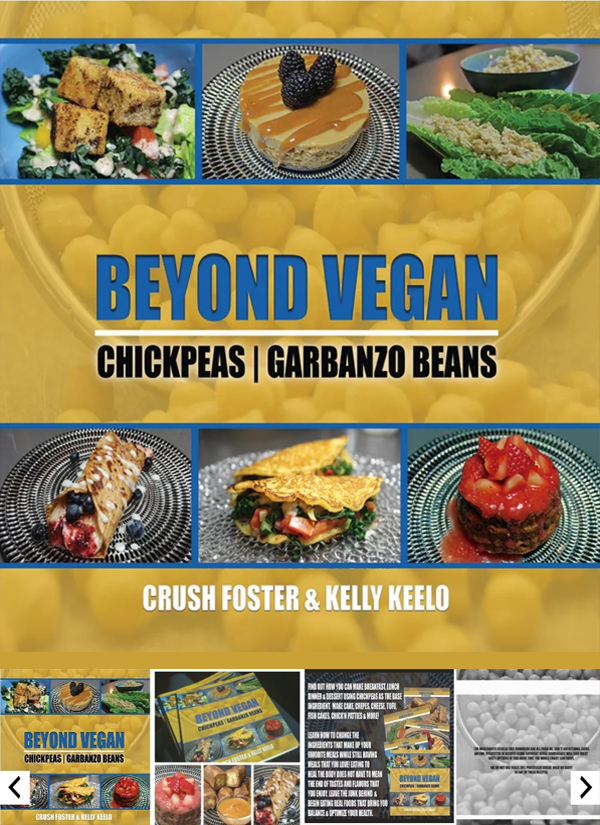 BEYOND VEGAN | CHICKPEAS
Beyond Vegan Chickpeas is a revolutionary cookbook that will transform the way you eat! With a focus on the Dr. Sebi Nutritional Guide, this alkaline cookbook is packed with delicious and easy-to-make recipes using the most nutritious and least detrimental foods.
Chickpeas, also known as Garbanzo Beans, are the star ingredient in this cookbook. With their versatility and cost-effectiveness, they can be used to create a wide range of dishes that are both healthy and satisfying. From savory omelets to crispy chick'n nuggets, the possibilities are endless!
AN ALKALINE HOLIDAY COOKBOOK
This is the 2nd edition of AN ALKALINE HOLIDAY. We included more recipes and instructional pictures in this book. It's wire bound to make it easier to use in the kitchen. Although this book isn't 100% Gluten Free, most of it is. If you or a family member have a gluten intolerance, this book is for you.
---
This book is in FULL COLOR, WIRE BOUND, OVER 80+ PAGES.
---
An Alkaline Holiday was created to give you tasty recipes to take you through holidays and special events while following Dr. Sebi's Nutritional Guide of least detrimental foods. You don't have to wait until the New Year to begin your healthy journey! You don't have to change the menu, you just have to change the ingredients – let us show you how! Included are over 80 pages of color visuals, step by step instruction, kitchen tools and tips to take your dishes to the next level. We hope this gives you a solid foundation to make amazing meals for any occasion that feed the body and nourish the soul.